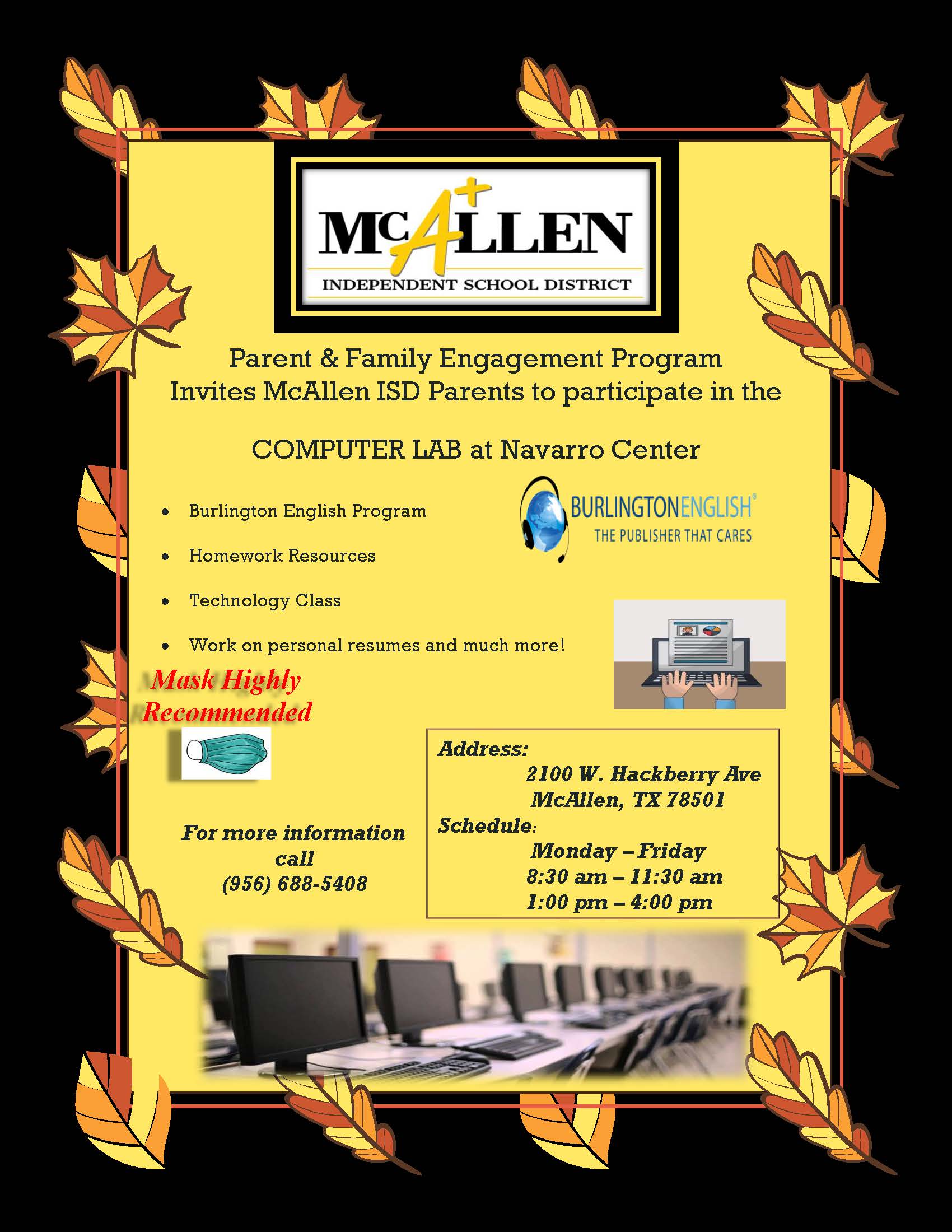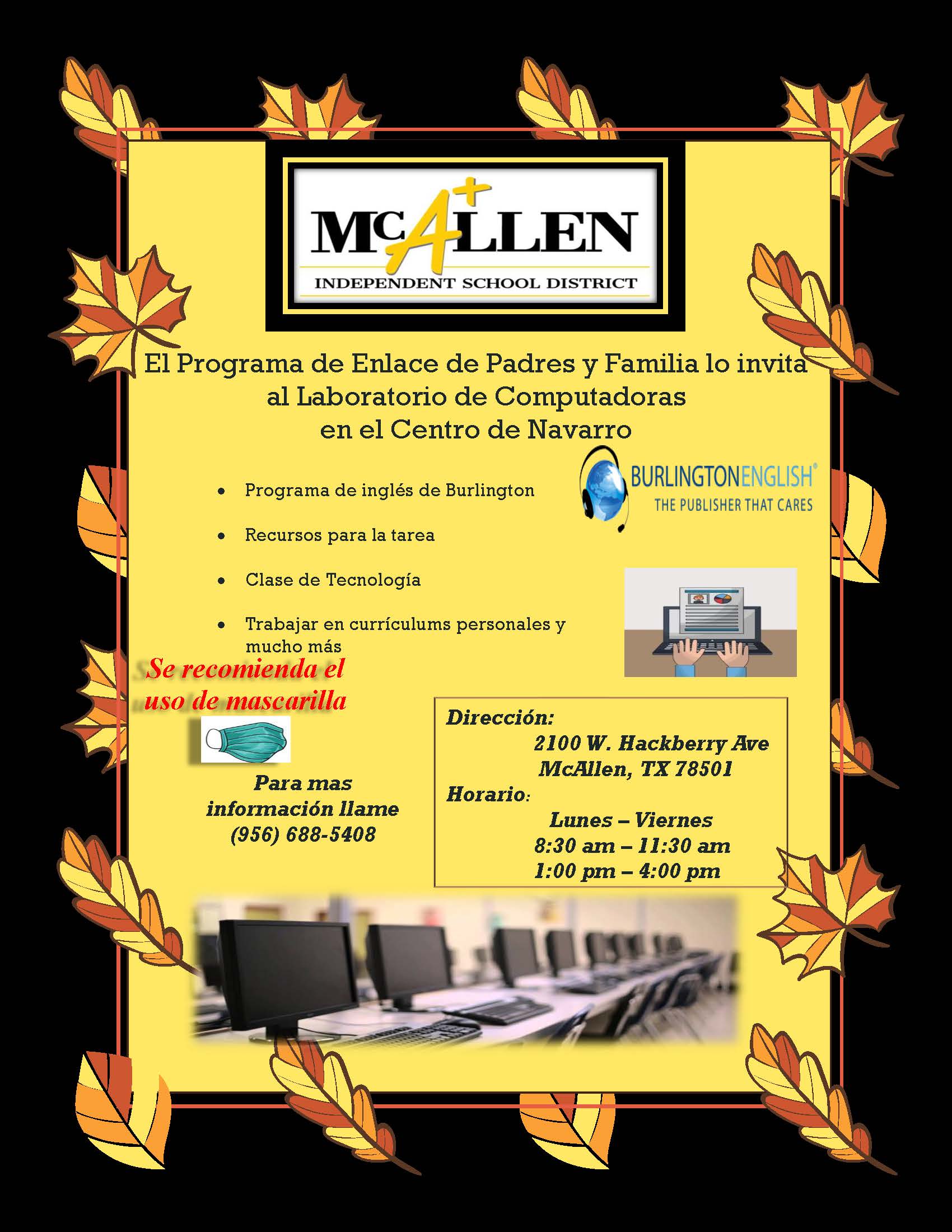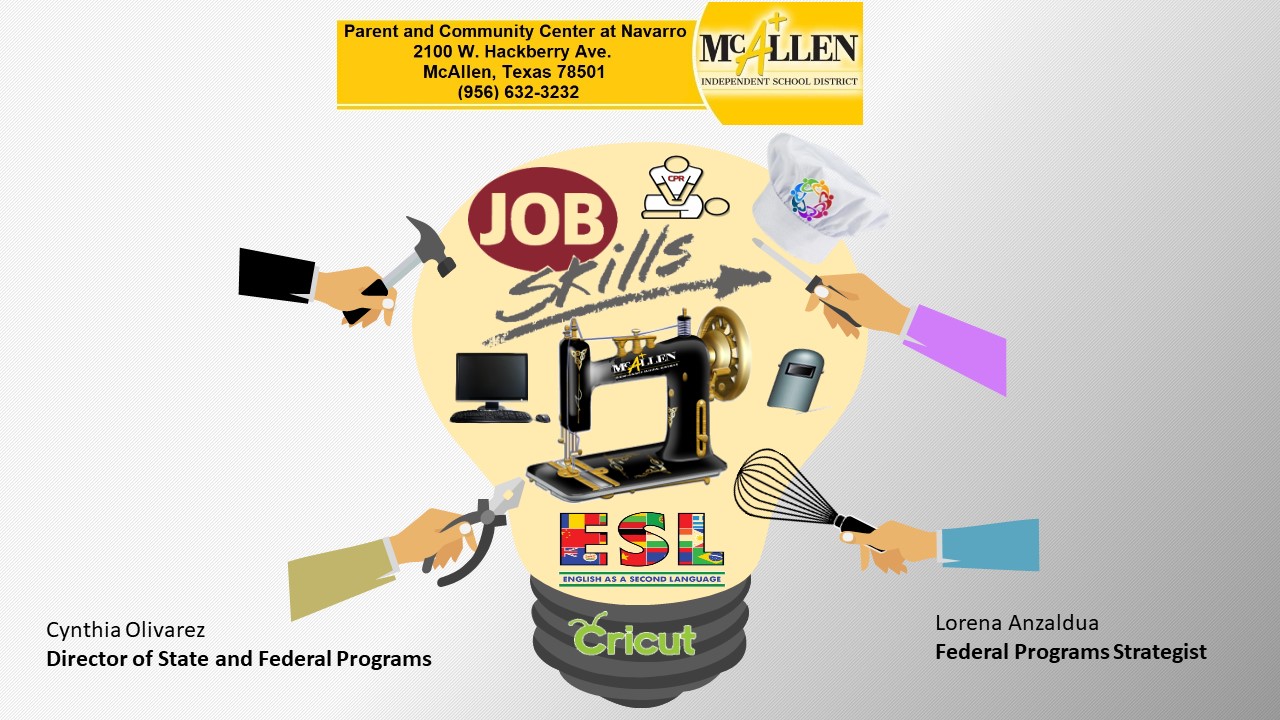 McAllen ISD-Parent and Community Center At Navarro: The purpose of the Parent and Community Center at Navarro is to provide parents and families with high quality services, information and training about: Title I, Part A Parent and Family Engagement Requirements, Job Skills, Parenting Topics, Leadership Skills, and Resources in the community. For more information contact the State and Federal Programs Department at (956) 632-3232.
Cynthia Olivarez
Director of State and Federal Programs/cynthia.olivarez@mcallenisd.net
Welcome to State and Federal Programs. We are located at 2100 W. Hackberry Av. McAllen, TX 78501 (956) 632-3232.
The Office of State and Federal Programs supports the successful implementation of Title I funds, with the purpose of increasing, and improving student performance in the McAllen Independent School District.
The Office of State and Federal Programs aspires to serve as the model to assist schools in removing the bonds of failure by implementing programs to educate our district's children, so they can achieve and exceed the state's challenging academic standards. Some of the major components for our Title I schools are:
Ensuring that planning for service to students is incorporated into the existing school planning process;

Using effective instructional strategies that give primary consideration to increasing the amount and quality of learning time and providing a high quality curriculum;

Providing instruction by highly qualified staff

Providing opportunities for high-quality professional development; and

Providing strategies to increase parent and family engagement.
Please follow our social media down below.
Click here for our Facebook link.
Click here for our Twitter link.