As a little girl, Debbie Crane Aliseda marveled at the bright purple and white uniforms and the energetic majesty of the McAllen High School Dance Team – the Steppers.
"My parents would always take us to the Friday night football games and I would always watch the twirlers and the Steppers," Aliseda, now a Trustee of the McAllen School Board, said. "I played the flute but I always gravitated toward dancing. I knew I wanted to do that and be on the field at halftime."
In high school, Ms. Aliseda joined the Steppers and served as a Captain her senior year. Now, she has a chance to perform with her daughter, also a Stepper, at an upcoming football game.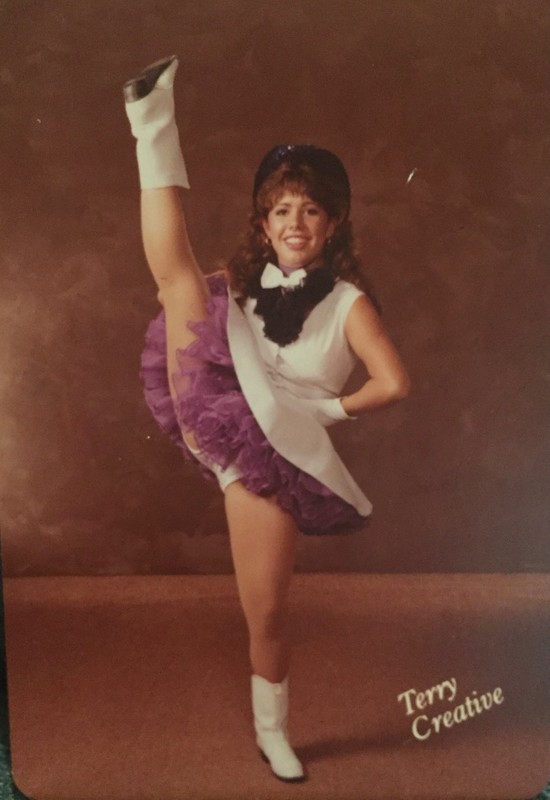 The McAllen High Steppers are celebrating their 50-year anniversary this fall. Former Steppers and current Steppers (including several mother-daughter combinations) will perform at halftime of the McAllen High football game set for Friday, September 17 at DQ Fan Field at McAllen Veterans Memorial Stadium.
Rachel Castillo-Ruiz has directed the program for 26 years. She said styles and routines have changed over the years but there is a common bond they all share – friendship.
"Many tell me the friendships they make are forever and their memories are long lasting," Castillo-Ruiz said.
"That is the best part of it," Crane Aliseda, who will perform with her daughter Natali, said. "It is fun to dance and be on stage but the best part is definitely the friendships. I am still friends with some of them."
McAllen Rowe High Cheer Coach Larisa Cantu joined the Steppers as a McHi student in the 1980s. The experience taught her life lessons that still resonate today.
"We grew up being on that team," Cantu recalled. "I was 14 years old when I became a member and ended my four years as an adult. We not only built friendships but we all learned how to count on each other. We learned discipline, hard work and responsibility. When I was a freshman, I had a big sister on the team. Eventually, I became someone's big sister."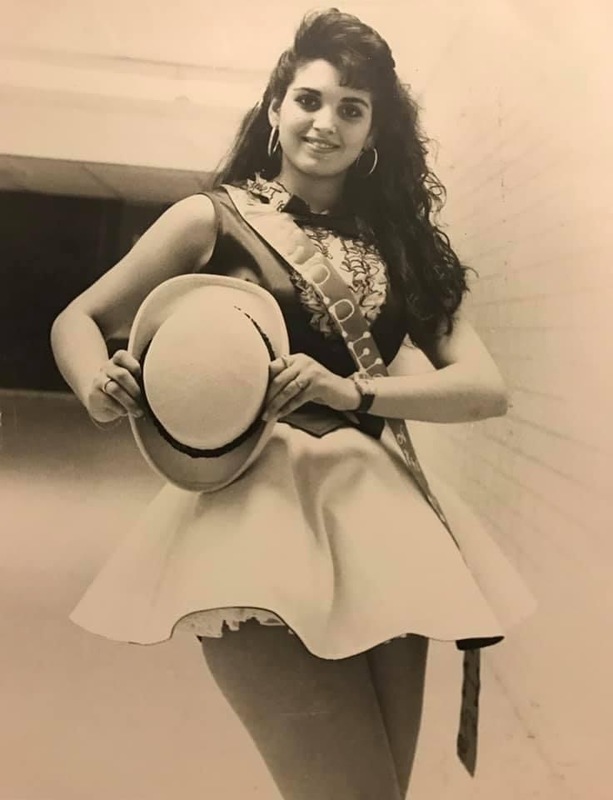 Many former Steppers have been sharing photos and memories on a Facebook group page. In addition to the halftime performance, there will be a Steppers' reunion the day before.
The McAllen High Steppers first strutted onto the field in the fall of 1970. The COVID-19 pandemic forced them to postpone their celebration by one year.
Sandy Hamlin-Suter remembers how it all began. McAllen High had a new principal (Mr. Charles Haynes) who wanted to start a dance drill team. He called several students, including Ms. Hamlin, into his office.
"I was in my sophomore year, and was a tennis player," she recalled. "We walked out of that meeting, stunned, excited and determined to not disappoint Mr. Haynes."
Since there was no budget money set aside for the dance team, the girls created posters to recruit new members throughout the school.
"Bake sales, car washes, personal garage sales began once we had our core group of 40 girls – many of which had never danced in their lives," Hamlin-Suter said.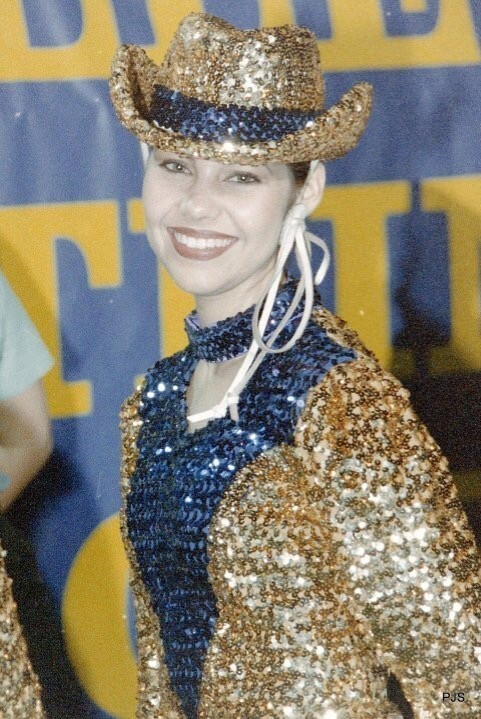 "It is meaningful to celebrate the 50th annivesary since McAllen High School was the first high school and this was the first dance team," Castillo-Ruiz said. "They started in the fall of 1970 and they were the pioneers."
McAllen High's sister schools also have Dance Teams. McAllen Memorial High features the Prancers and, at Rowe High, the Tiaras grace the field each week.
Lori Barrera and her daughter Dariana will also perform together on Sept. 17. Lori was a Stepper from 1995-99. She fondly describes it as an awesome experience even though she came in with no dancing background.
"Everything was just fun, dancing at pep rallies, dancing at football games, the good high school experience," Barrera said.
For her, McAllen High is all about tradition and she is glad to be a part of it with her daughter now.
"It is nice to remember," Barrera said. "I am looking forward to the 50th anniversary and I hope the high school experience I had is the same for my daughter. I am just really proud to have been a McHi Stepper."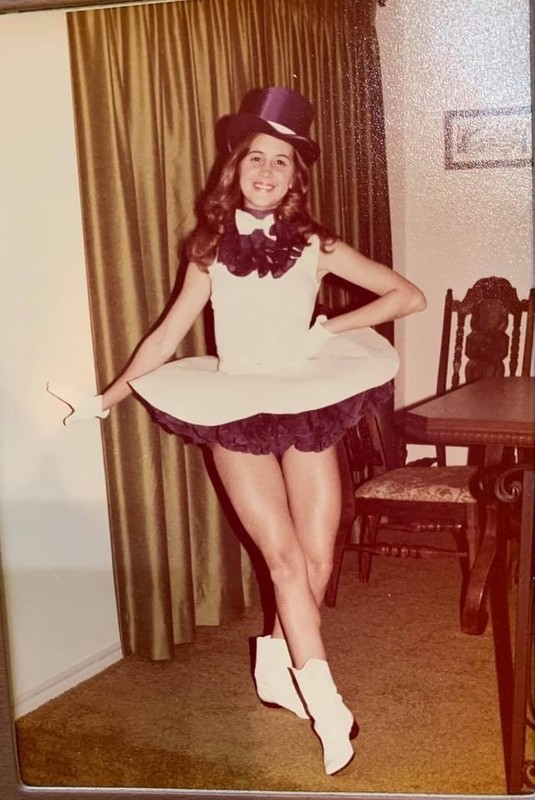 What began with a half-dozen young ladies is now an institution at McAllen High.
"The tradition of McAllen High continues," Castillo-Ruiz said. "I know so many (graduates) who are doctors now, or attorneys, and they definitely use the leadership skills they learned here for their future profession."
---
Freelance writer Elsa Cavazos contributed to this story.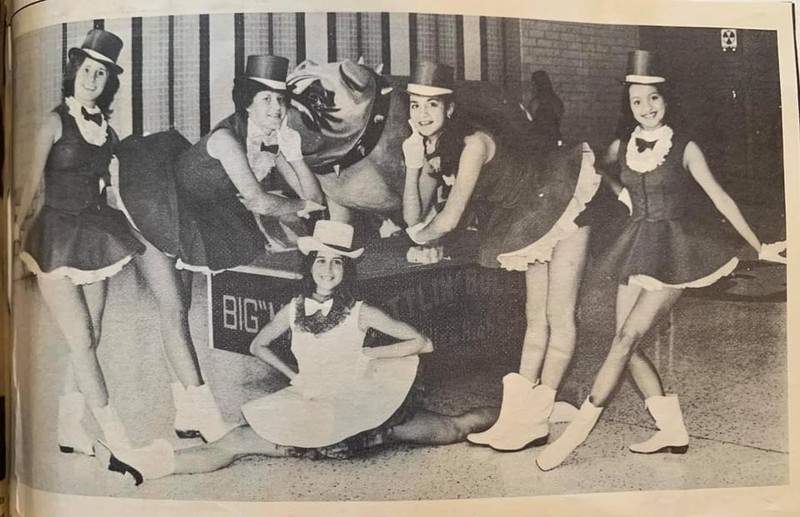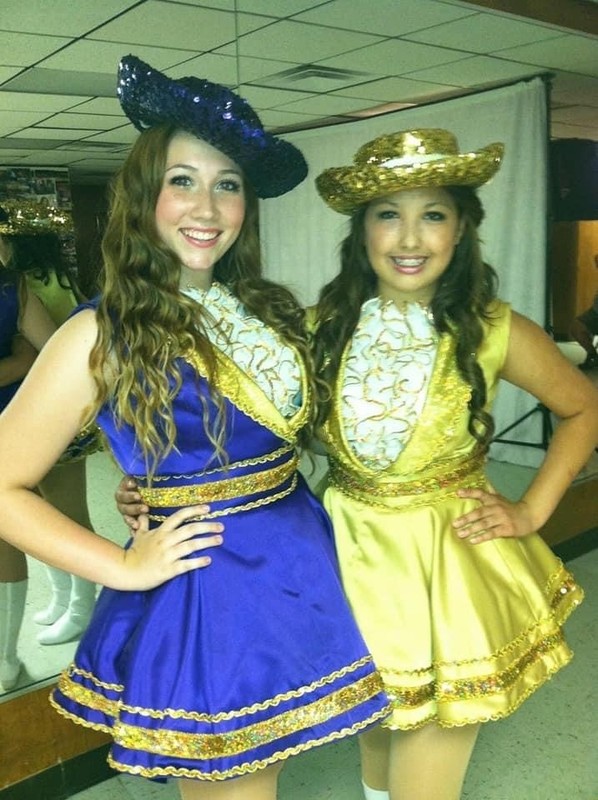 PHOTOS
Members of the Steppers Dance Team Dani Little, Raven Anzaldua, Alex Pitchford, Katy Walker and Alexia Dimas stand in front of McAllen High (Class of 2011).
Stepper Debbie Crane Aliseda (Class of 1984).
Stepper Larisa Cantu (Class of 1988).
Stepper Lori Barrera (Class of 1999).
Stepper Lezlie Richards in 1979.
Steppers at McAllen High (1979). Courtesy El Espejo Yearbook.
Denny Wallace & Dalena Salinas (2012-15).